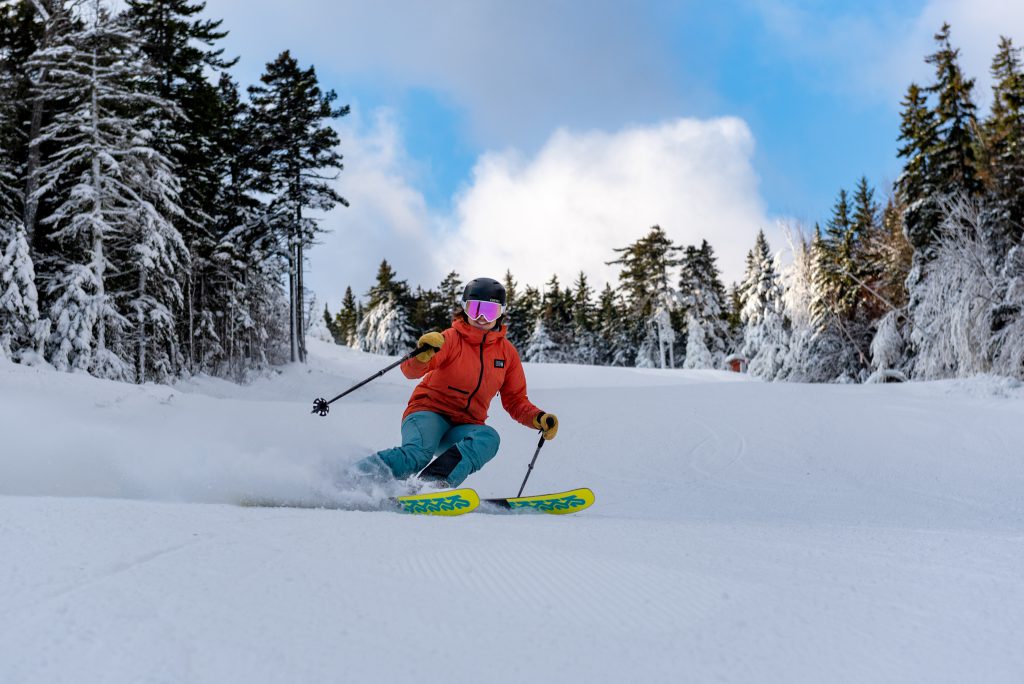 Loon Mountain Resort
Loon Mountain is New England's most-accessible mountain resort destination, located in New Hampshire's White Mountains just two hours north of Boston.
Winter Fun
Loon Mountain Resort offers a world of winter excitement for guests visiting for the day or staying in one of the many hotels, inns, or condominiums around town.  With a wide variety of terrain, a slope-side spa, the Adventure Center, and countless other on – and off-hill activities, it's also a place where everyone, from the most avid skier to those who have never stepped foot into a pair of bindings, can have fun.  2, 100 Vertical Feet, 55 Trails, 12 Lifts and 336 Acres.
Winter Hours:
Mon.-Fri.: 9a – 4p
Weekends/Holidays: 8a – 4p
_____________________
Summer & Fall Activities
When the snow melts, summer comes alive at Loon. Whether you're climbing high in the Aerial Forest Adventure Park, ziplining over the Pemigewasset River, or riding above it all in our scenic gondola skyride, you'll find your adventure here with us. Whether you're hiking high in the boreal forest to Loon's summit, cranking the switchback turns of our downhill mountain bike trails, pedaling our cool, wooded cross-country trails, playing NH's highest disc golf course, or riding above it all in our scenic gondola skyride, you'll find adventure at Loon.
Base Area Activities
The Adventure Center is your epicenter of summer and fall fun here at Loon. Scale the climbing wall, zip across the river, or bounce on the bungee trampoline.
Soar to Loon's Summit on NH's Longest Scenic Skyride.
Board the four-passenger gondola and head to Loon's summit for another level of adventure, amid crisp mountain air and jaw-dropping views of the White Mountains. While you're at the summit, explore glacial caves and hunt for Lost Loon Gold, hike the self-guided nature trail or climb the four-story observation tower for even better views.
Gondola skyride tickets and Lost Gold treasure maps are available at Loon Mountain Sports Shop, located in the Gondola Building.
Contact Information
60 Loon Mountain Rd, Lincoln, New Hampshire, USA