THINGS TO DO > GREAT OUTDOORS
Clark's Bears
110 US Route 3, Lincoln, NH
Enjoy the Trained Bear Show including our two young stars, Darla and Hildie! Ride the White Mountain Central Railroad through Wolfman's Territory, and see our amazing Circus Act. Ride the exhilarating Water Raft Ride, the Anaconda Escape! Don't miss Wolfie's Segway Park, Water Blaster Boats, the Climbing Tower, Museums, River City Mining, and the largest Gift Shop in the White Mountains. Visit unique specialty shops and much more at Clark's Bears.
Hobo Railroad
64 Railroad Street, Lincoln, NH
Step back into a simpler time and join us for a relaxing 80-minute train ride, as we travel through the valley in a natural woodsy setting and along the banks of the Pemigewasset River. Bring along your own picnic lunch or snacks to enjoy with your family and friends on our vintage train cars. We always welcome large family events, weddings, bus groups and school groups. Advanced reservations are required for groups of 20 or more.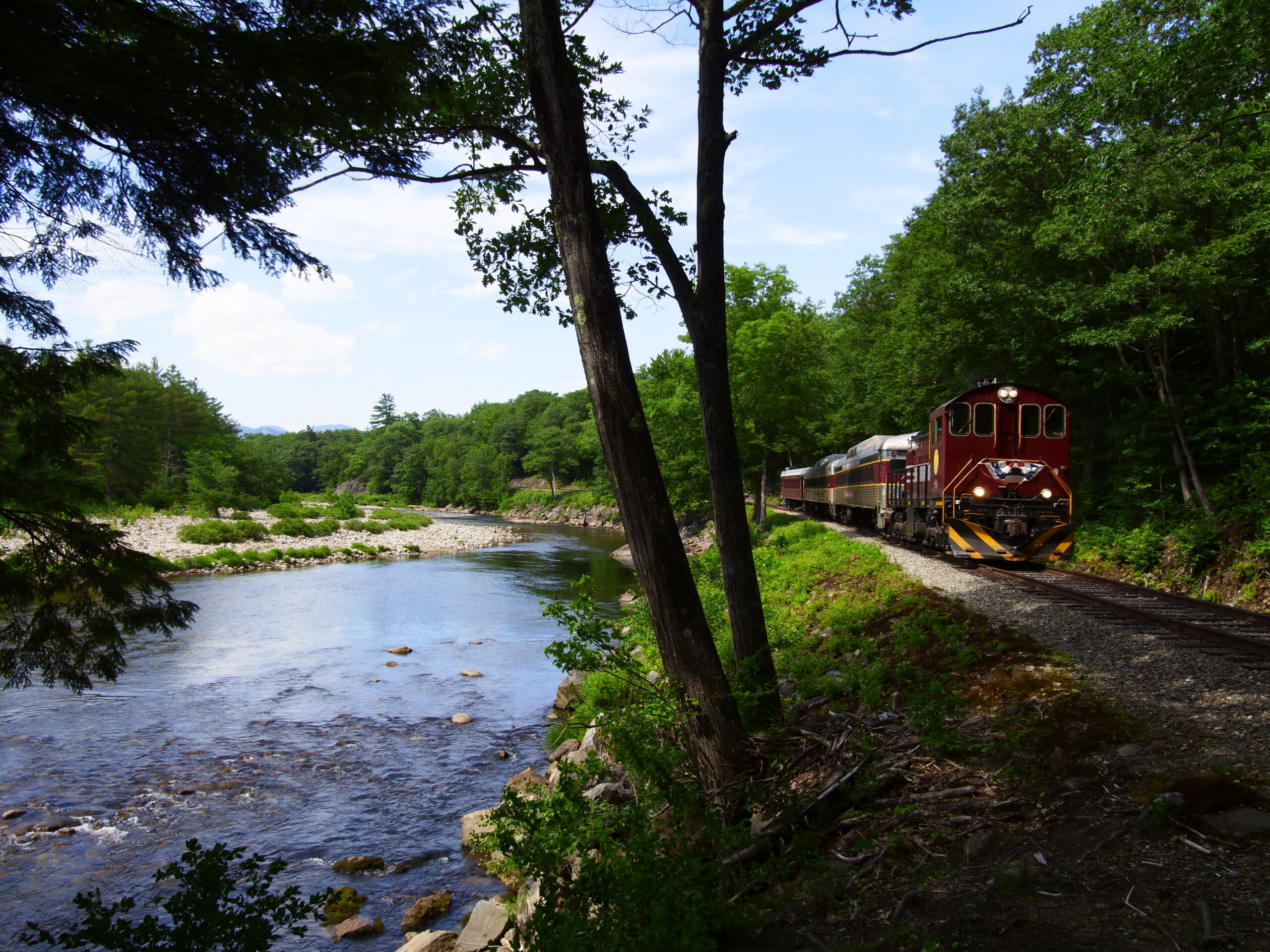 Lost RIver Gorge & Boulder Caves
1712 Lost River Road, North Woodstock, NH
Discover why Lost River Gorge is one of New Hampshire's greatest natural wonders. Explore nature's blissful beauty on a self-guided adventure along the 1-mile wooden boardwalk trail among jagged rock walls, glacial boulder caves, and cascading waterfalls. Observe the "gorgeousness" of Lost River and Kinsman Notch from the viewing platform of the Giant Bird's Nest and the upper gorge Suspension Bridge. Complete your experience by panning for gemstones in the mining sluice.
Mount Washington Cog Railway
3168 Base Station Road, Bretton Woods, NH
The Mount Washington Cog Railway is one of the world's great rail adventures, and an exhilarating journey through history, technology and nature. This first-in-the-world mountain climbing cog railway has been making its dramatic three-hour round trip to the summit of the highest peak in the Northeast (6288') since 1869. And The Cog is a year-round attraction, with daily 1-hour round trip excursions to our newly expanded Waumbek Station all winter long! Clear skies provide spectacular views to the north and west, but every day at 4000' is memorable, with comfortable warming huts, a blazing firepit, and complimentary hot refreshments.
The Rocks
4 Christmas Lane, Bethlehem, NH
The rambling stone walls and carefully restored historic buildings at The Rocks evoke the pastoral beauty of the turn of the 20th Century in New Hampshire. Now home to the 1,400-acre North Country Conservation & Education Center for the Forest Society. The Rocks has been growing Christmas trees for over three decades, and people come to The Rocks from near and far each year to find their perfect tree. The Forest Society offers a host of other activities at The Rocks throughout the year, from the popular springtime Maple Tours and school programs to various natural history talks and customized experiential tours for small groups to a unique wedding venue.