THINGS TO DO > GREAT OUTDOORS
Action Tour Guides Kancamagus Self-Guided Driving Tour
Action Tour Guide is an audio guide, map, and tour book — all in one app! They offer self-guided driving & walking tours in US, Mexico, Europe & Asia. In Kancamagus, they offer the Kancamagus Scenic Byway self-guided driving tour that begins in the tiny New Hampshire town of Lincoln and ends at Saco Ranger Station in Conway. The tour has 70+ audio stories including Otter Lake, Hancock Overlook, Sabbaday Falls, Russell-Colbath House, Rocky Gorge Scenic Area and many more! This, 'at your own pace' experience is completely GPS-enabled so you can take as many breaks as you want and simply rejoin where you left off! The tour works offline and comes with lifetime validity.
Guided Adventures
Bretton Woods Adventure Center, Bretton Woods, NH
Experienced guides bring you on incredible adventures. From guided fly fishing to mountain biking, to canopy tours or horseback rides, visiting the base of Mount Washington means being at the epicenter for adventure. Choose a tour suited to you. Reservations are required and can be made online or by calling 603-278-3320.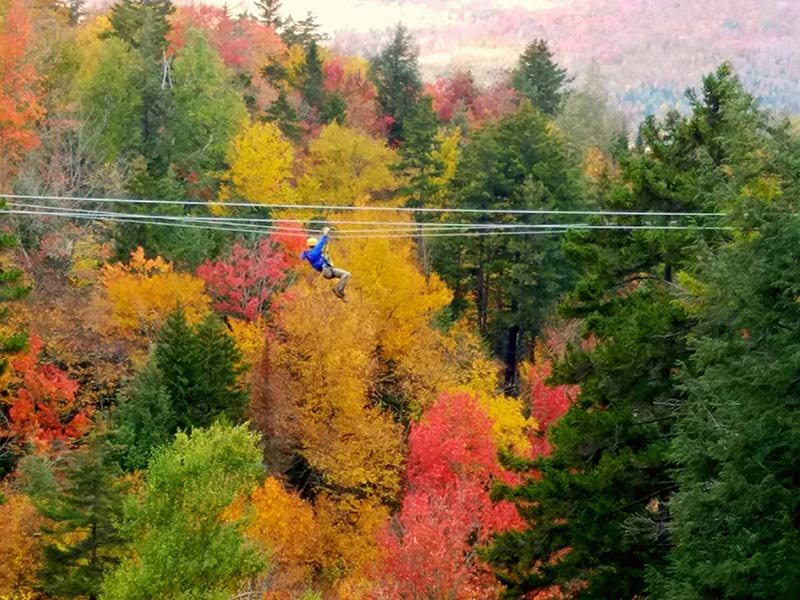 Franconia ArtWalk
The Artwalk is an outdoor exhibition of sculptures, mosaics, paintings, and ceramics on seasonal display, and a beautiful venue for art-related events and attractions. The Artwalk is Open July through Columbus Day Weekend.
Gorham Moose Tours
33 Exchange Street Gorham, NH
An unforgettable 3-4 hour tour in a comfortable tour buses with experienced wildlife guides that know just where to search and find Moose! Enjoy a moose / wildlife tour on the North Country's longest-running tour with experienced wildlife guides that know just where to search and find Moose! 93-97% Moose Tour success rate.

North Country Kayak
Moore Reservoir, Littleton, NH
Fall foliage tour. A beautiful tour of Moore Reservoir located above Franconia Notch and fed by the Connecticut River; it is a spectacular location to explore. Paddle along a quiet cove, spot a bald eagle, and land at a secret beach. With easy and convenient access from Littleton, New Hampshire this is the perfect escape. 2 hour tour on Saturdays & Sundays. Private tours are also available.