Members of Franconia Notch Regional Chamber of Commerce join me in inviting you to become a member of our growing organization. Our membership consists of small and large businesses, organizations and individuals who pool their resources and talents in support of our membership and to strengthen the economic vitality of our region of New Hampshire.
Our goal is to provide superior value and service to our members that enhances growth and success. We promote our region through destination marketing advertising efforts, and through collaboration with other towns and chambers providing a more effective marketing and networking experience. Marketing is tailored to the diversity of our membership in several ways:
Member-to-Member Marketing
Internet/Social Media Marketing
Print Marketing
Direct-to-Tourist/visitor/guests/relocation
Marketing Events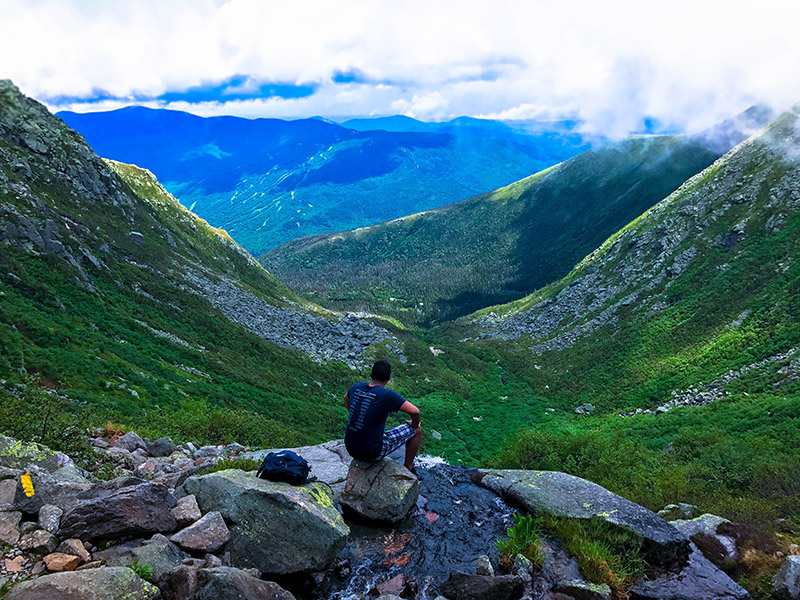 Promote our region as a great place to come – to visit, stay, work or play. While tourism is a major component of our marketing efforts, all businesses and organizations can benefit from the efforts of our Chamber. Year-round vacationers and visitors come to experience our great outdoors, natural and man-made attractions, our history and legacies, scenic tours, seasonal events, our villages, and the uniqueness that sets us apart.
Our Chamber participates in many events on a collaborative basis with surrounding towns and chambers that foster our Chamber mission and objectives which in turn better promote our membership. Members can choose a level of involvement and participation that promotes their business best and cost effectively.
We invite you to join us in working together to reach our mutual goals. Check through the highlights of our Member Services, Free Member Benefits and Member Opportunities. A chamber membership investment is considered an ordinary and necessary business deduction. This means net investment is almost zero.
We look forward to welcoming you as our newest member. We will treasure and welcome any ideas and innovations you bring to our table to share with our growing and supportive membership.
The Franconia Notch Regional Chamber of Commerce (FNRCC) represents members in the towns surrounding and associated with the Franconia Notch State Park.
Over one-hundred members currently enjoy benefits through membership in the FNRCC.

Benefits included with a FNRCC membership:

Membership List – for use in your Member to Member marketing
Chamber Newsletter – emailed weekly to approx 1,200 people
Welcome Center – your first point of contact for area visitors

Brochure Rack
General Bulletin Board

Web Site

Web Listing – all your details and up to 10 large photos of your business
Event Calendar

Internet – Social Media – Facebook with over 3,600 followers & Instagram
Additional add-on "A La Carte" benefit options:
Web Site Advertising options:

Featured Member – on the home page
Premiere Listing – the top spots of your category

Area Padded Map – highlights area attraction/lodging/restaurant locations – download the current map here
Special Events (Annual Meeting/Lupine Festival/etc.)

Sponsorship opportunities
Auction Donation

Business After Hours hosting
Ski Resorts & Major Attractions

$750.00

* Ski Resorts or Major Attractions may opt to join for $250 plus tickets totaling $500 or $1000 in tickets

General Membership*

$300.00

*Lodging Members over 10 rooms – add $10 per room (Max $300.00)
*Lodging with Dining Room/Restaurant – add $150.00

Businesses with 3 or Less Employees

$150.00

(excluding Hospitality venues)

Restaurants | Food Services

$300.00

Non-Profit Organizations 501 C-3, 6, 13

$150.00

Supporting Members & Religious Organizations

$75.00