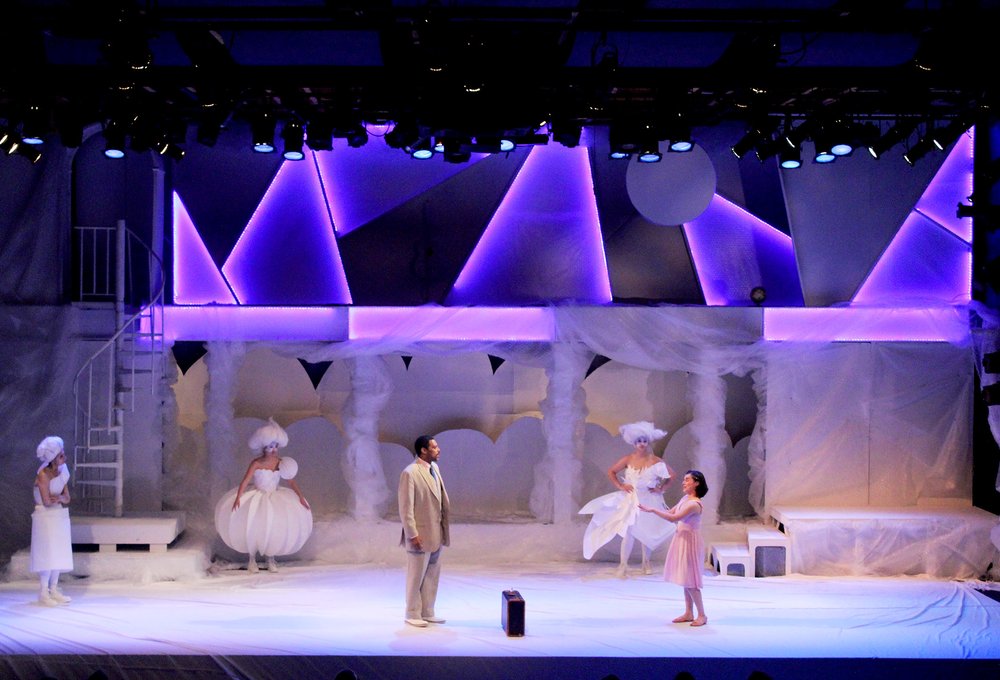 Weathervane Theatre
Award-winning, professional theatre in New Hampshire's White Mountains since 1966 . . . The Weathervane's resident acting company performs in alternating repertory all summer long in new productions of Broadway's best – both classic and contemporary. Plus, enjoy family-friendly children's shows, an intensive day camp for youth and special events.
A 250-seat capacity auditorium has no obstructed views and is arranged in tiered seating with no seat further than 40 feet from the stage.  Center and side aisles make access easy from three entryways.  The Box Office operates daily during the season.
The performance signature of the Weathervane is the practice of performing eleven Mainstage productions in 15 weeks, scheduled in alternating repertory with a core Company of resident professional actors.  Lively musicals, droll comedies and moving dramas alternate Monday through Saturday in late June through Labor Day weekend and Tuesday through Sunday in September through the second weekend of October.  Since 1966 the theatre has produced a wide variety of titles as listed here: 55 Seasons of Shows.
Winner of multiple NH Theatre Awards and nominations, Weathervane Company, Board, Staff, and audiences always have plenty to celebrate, and this winter were all represented at the awards ceremony. Photo in the lobby of the Stockbridge Theater, where the Weathervane received multiple individual awards as well as "Best Musical" for last summer's production of Memphis.
Previous awards are displayed/noted in the South Lobby at the Theatre, including the 2012 Award for Vision and Tenacity
Contact Information
199 Mountain View Road, Whitefield, NH, USA