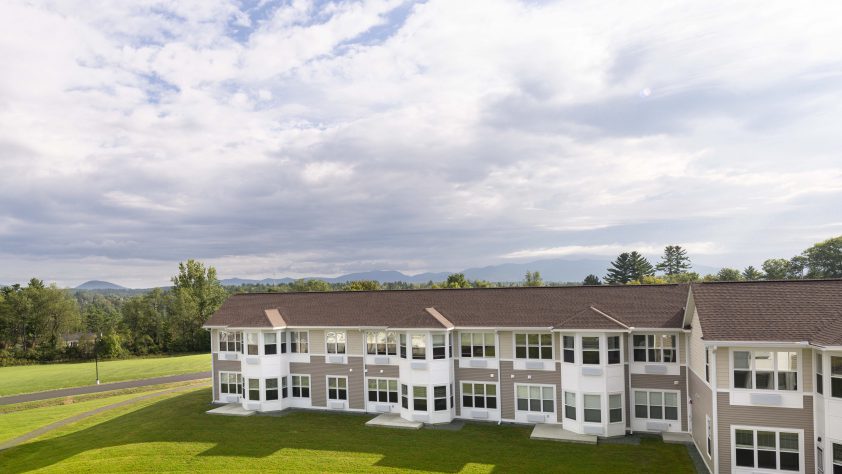 The Morrison Communities
The Morrison Communities, which includes The Morrison Skilled Nursing Facility, Sartwell Assisted Living, and Summit by Morrison, offer an array of choices in housing and care options for seniors.
At the Morrison Communities, you will find a full continuum of care that allows you or your loved ones to age in place in a picturesque setting in New Hampshire's White Mountains. Whether it is your desire to continue living independently, or you are seeking assisted living, skilled nursing, long-term care, respite care, or rehabilitation services, we will provide you with an option that suits your lifestyle and your individual needs.
At Summit by Morrison, you can live independently in our delightful and comfortable cottages or apartments. At our second campus, The Morrison Skilled Nursing Facility, also home to Sartwell Place Assisted Living, you will find a comprehensive array of healthcare services designed to help you remain as independent as possible while receiving specialized medical care and other services from our dedicated and compassionate staff of professionals.
We are a unique facility in northern New Hampshire. Therefore, you may choose a level of care that's right for you. Throughout the process, we will provide support and guidance to help you feel confident and comfortable with every decision you make. Should you decide to modify your living arrangement and care plan at any time, we will always provide you with options. Our priority, first and foremost, is the comfort and well-being of our residents.
We consider our residents to be part of our family, and our goal is to cultivate a home-like atmosphere. Whatever the circumstances, we are happy to welcome you at any point. Although you might choose to initially live independently in a cottage or apartment, we will be there for you if the time should come when you elect to transition into assisted living, memory care, skilled nursing, or long-term care. Best of all, you won't need to leave the area that you love to relocate to another facility in an unfamiliar region. We will make the move seamless and stress-free for both you and your loved ones.
We would love to tell you more about all that we have to offer at The Morrison Communities. Please give us a call. We would be happy to answer all your questions.
Contact Information
56 Summit Drive, Whitefield, NH, USA