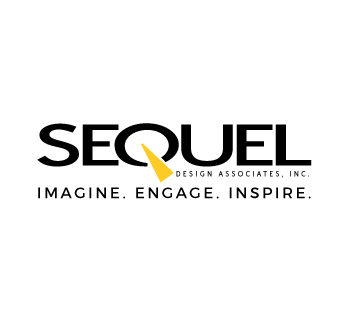 Sequel Design Associates, Inc.
IMAGINE. ENGAGE. INSPIRE
Web Design & Creative Marketing Firm
Welcome to Sequel Design, an unmatched collaboration of creative professionals at the top of our game. From cutting edge graphics and strategic web design to powerful copy that packs a punch, we produce targeted marketing campaigns that will raise your brand above the noise. Join us to get heard!
Let the experts in web development, graphic design, programming, copywriting and marketing help you.
engage your customer
inspire your audience
impact the market
Sequel Design is more than a web design company. We're a full-service print, web, and media marketing firm specializing in promoting your business by driving every phase of the marketing mix. We make it easy for you by elevating your business while supplying creative ideas and executing long-lasting solutions. We cover any aspect of your marketing needs from logo branding, developing a cohesive brand, web design, SEO, print collateral, application programming, to TV/radio, and much more.
Our services include but not limited to:
Web Design & Development
Graphic Design
Application Development & Programming
Branding Strategy & Marketing
Search Engine Optimization
Social Media Marketing
TV & Radio Marketing
Hosting & Email Services
Call us today!
Nicolas Minacapelli, NH Division Director
at: 603.236.7266 x800 or [email protected]
PO Box 611, Campton, NH 03223
Contact Information
Campton, New Hampshire, 03223, United States