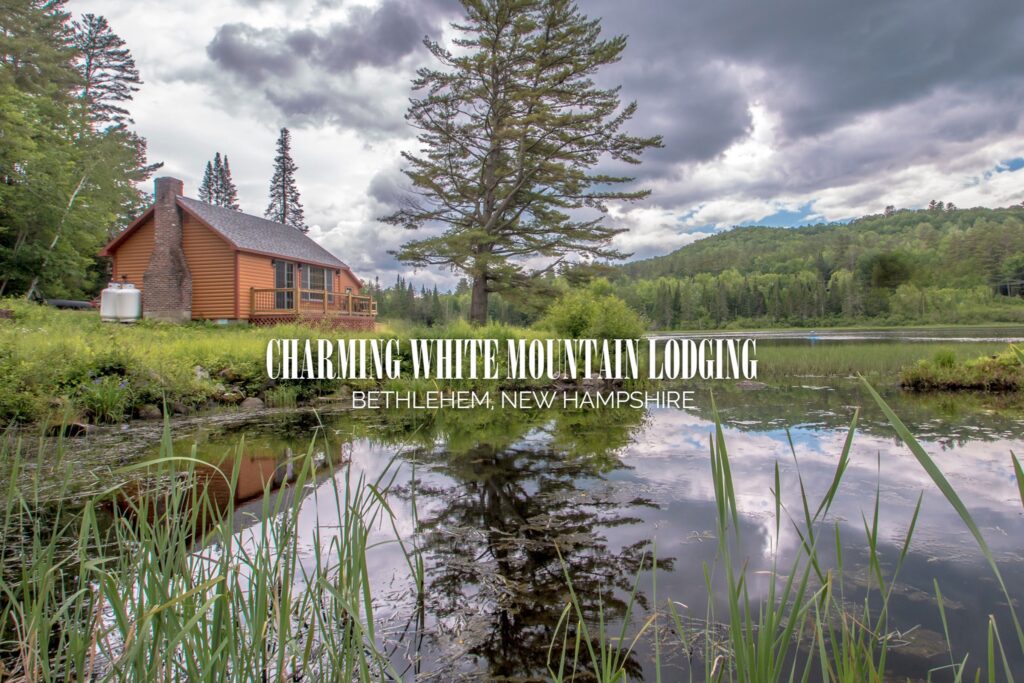 Presidential Mountain Resort
Presidential Mountain Resort (PMR) is located at the tip of the New Hampshire Presidential Mountain Range located in the beautiful pastoral town of Bethlehem and is surrounded by natural forests, a private lake, and pristine natural beauty. Relax and rejuvenate in the crisp clear mountain air and take in the beautiful scenery.
OUR CABIN RENTALS
Experience the White Mountains the way it was meant to be with Presidential Mountains Resort's beautiful combination of modern and rustic style cabin rentals. Whether traveling solo, or as a family, at Presidential Mountain Resort in beautiful Bethlehem you can be sure to find luxurious cabin rentals that fits your needs.
AT THE PRESIDENTIAL MOUNTAIN RESORT
Take a hike on Presidential Mountain Resort's eight-mile network of trails, kayak on the private lake, take a dive in the outdoor heated pool, or just enjoy taking in the scenery while sitting around a fire pit with some marshmallows. Presidential Mountain Resort's diverse year-round activities and picturesque lake-side setting guarantees the full White Mountain Experience.
ADD A MASSAGE TO YOUR STAY!
Enjoy a private massage in the comfort and warmth of your own private cabin rental.
Inquire about availability at time of reservation.
WEDDINGS & EVENTS
Presidential Mountain Resort's beautiful setting makes it the perfect location for your family event, corporate retreat, or wedding party. Let us help you create the event of your dreams, while working with you to actualize your budget.
Amenities
Fishing / Swimming / Pedal Boating, Full Kitchens, Hiking On-Site, Outdoor Pool, Play Area, Spa, Weddings / Events / Banquets, Fire Pit / BBQ's
Contact Information
1108 Main Street, Bethlehem, NH 03574