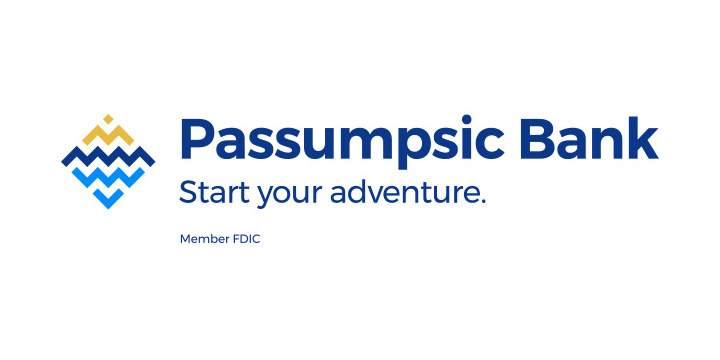 Passumpsic Bank
Your community bank. And so much more.
Passumpsic Bank is committed to providing you with the products and services you need, backed by the expertise and guidance you deserve.
Passumpsic Bank proudly serves the Northeast Kingdom, Central Vermont and New Hampshire's North Country
Passumpsic Bank is a community bank, 11 branches strong. But to appreciate where we are today, it's important to know where we came from. Our history is a storied one, having first opened our doors as Passumpsic Savings Bank on February 24, 1853. Coincidentally, we shared space at that time and for six years thereafter, with the old Passumpsic Bank, which was a commercial bank. Today, our name is Passumpsic Bank.
The new Passumpsic Bank
Effective in the fall of 2018, we have adopted that old name, but make no mistake: We are the new Passumpsic Bank! We weren't bought out and didn't fall prey to a corporate takeover. All the same faces you've come to know and trust are here! All the products, services and financial expertise you depend on are still available. But our energy is renewed. Our focus is razor sharp. Our commitment has never been stronger. Going back to that classic name better reflects who we are and what we provide to our customers. Yes, we are still a savings bank. In fact, we are technically a stock savings bank and a wholly owned subsidiary of Passumpsic Bancorp, a mutual holding company. And like the old Passumpsic Bank we shared space with in the 1850s, we even offer commercial banking products and services -- and so much more.
Community Banking and then some
As a full-service financial organization, we pride ourselves on offering the products, services and financial expertise necessary to help individuals, families and businesses in all of the communities we serve to achieve their goals. We offer everything the big banks do, but you'll be hard-pressed to find an organization that exemplifies "community banking" more than Team Passumpsic.
Let's grow together
We care about our customers and we get to know them. It's the only way to truly understand their needs and goals. Every one of those goals, whether it's opening a child's first savings account, starting a college savings plan, buying a home, or planning for retirement, is an adventure. We want the people and businesses in the regions we serve to start their adventures with us, wherever they may be in life. We've been around since 1853, but we're aging pretty well. Our focus on our customers, and the regions we serve, has never been sharper. Our focus on helping to grow these regions, and be a part of making this great area even better, has never been stronger. We're glad to be here, and we're glad you're with us.
Contact Information
81 Meadow Street, LIttleton, NH 03561