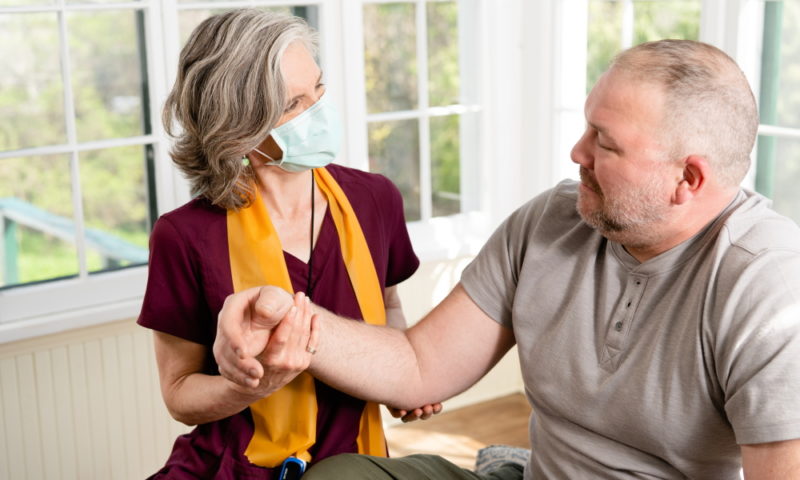 North Country Healthcare
North Country Home Health & Hospice Agency is a Medicare home health & hospice certified agency. It is a private non-profit organization and is a member agency of the Home Care Association of New Hampshire and the National Association of Home Care. Serving 51 Communities in Coös and Grafton Counties in NH.
Since 1971, NCHHHA has been dedicated to helping our friends and neighbors recover and become more independent at home through the highest quality nursing, physical therapy, occupational therapy, speech therapy, social work, home health aide and homemaking services. We have also had the honor to assist those who choose to be at home for their end of life, with friends and family by their side. In 2019 NCHHHA created an in-home Palliative Care program that has been successful in helping patients and families navigate serious illnesses.
We have recently expanded our service area to Plymouth, NH!
North Country Home Health Agency was established in 1971. In 1994 the Agency became a Medicare hospice-certified provider. Today, North Country Home Health & Hospice Agency provides home care and hospice services to a 22-town service area. Services are provided to all ages, from infant to the elderly. Payment sources include Medicare, New Hampshire Medicaid, private insurance and private pay with a sliding fee scale.
Hours of Operation:
Office Hours:  Monday through Friday
8:00 a.m. to 4:30 p.m.
RN on call 24 hours per day – 7 days per week
North Country Home Health & Hospice Agency provides services to all of Coös County and Grafton County.
Contact Information
536 Cottage Street, Littleton, NH, USA