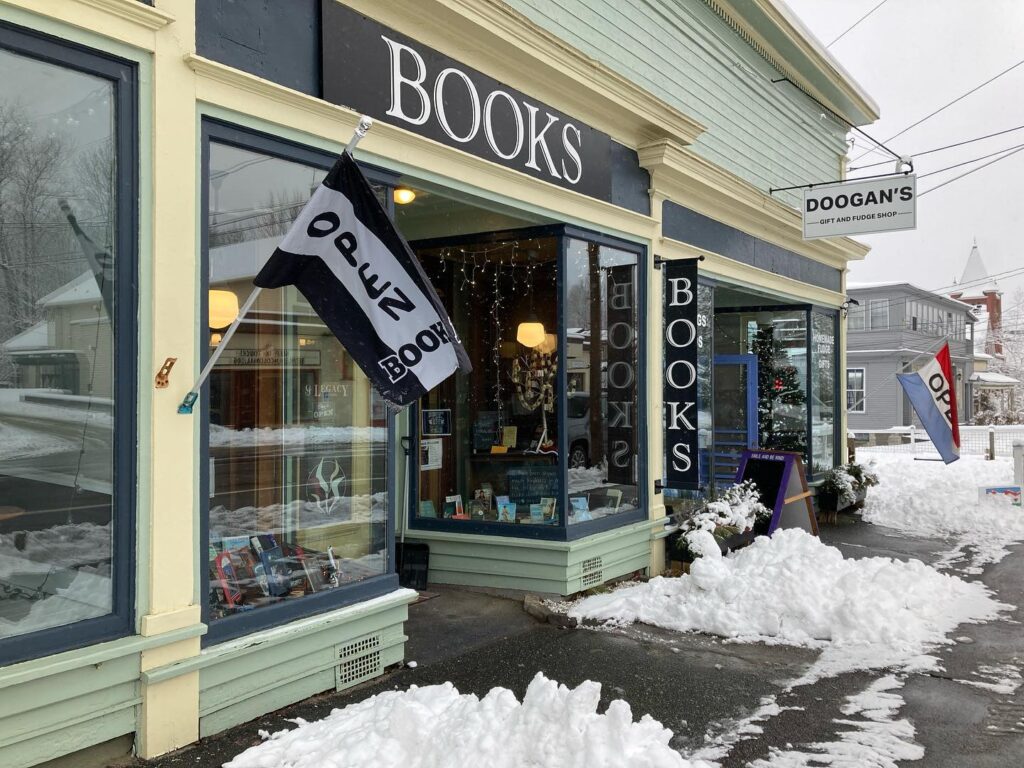 Legacy Used Books
The books live in a space that was originally an apothecary. The shop has been reincarnated many times over the decades but retains original wooden cases, glass-fronted cupboards, pressed tin ceiling, and even a couple of library ladders to reach the highest shelves.
The books themselves, of course, are a gift from the past. Mostly they are inexpensive and because reused they are environmentally thoughtful. Some are treasures, rare and special. Together they form an odd and useful collection, numerous and varied, like any strong community. They come and go (and sometimes come back again), like the seasons.
The bookstore also represents a family initiative, which in itself speaks of legacy. While Juliet is usually the one behind the counter, we draw strength and ideas from both older and younger generations. The family's experiences in many cultures, languages, countries, and careers, and an abiding love of learning shared across the generations, are now part of the legacy as well.
Finally, the store dog, Kichu, is undoubtedly a gift from the universe. A rescue adopted in 2021, Kichu is a sweet, elderly, entirely toothless, and somewhat timid beagle mix who looks forward to welcoming you.
The Intent
A legacy is a thing to appreciate, care for, preserve, and share. In that spirit, we aim to provide:
• A warm welcome with an invitation to browse or sit and read to heart's content
• Attentive service, including help to find a book, gift wrapping, book mailing
• An ever-changing yet always varied collection, including books for children and teens
• Good conversation for those who wish it, quiet for those who seek it
• A continuing resource for the community
Hours:
Fri-Sat: Noon to 5 p.m.
Sun: Noon to 4 p.m.
Open on Monday holidays
Closed on Thanksgiving, Christmas, and New Year's Days
Contact Information
2019 Main Street, PO Box 14, Bethlehem, NH