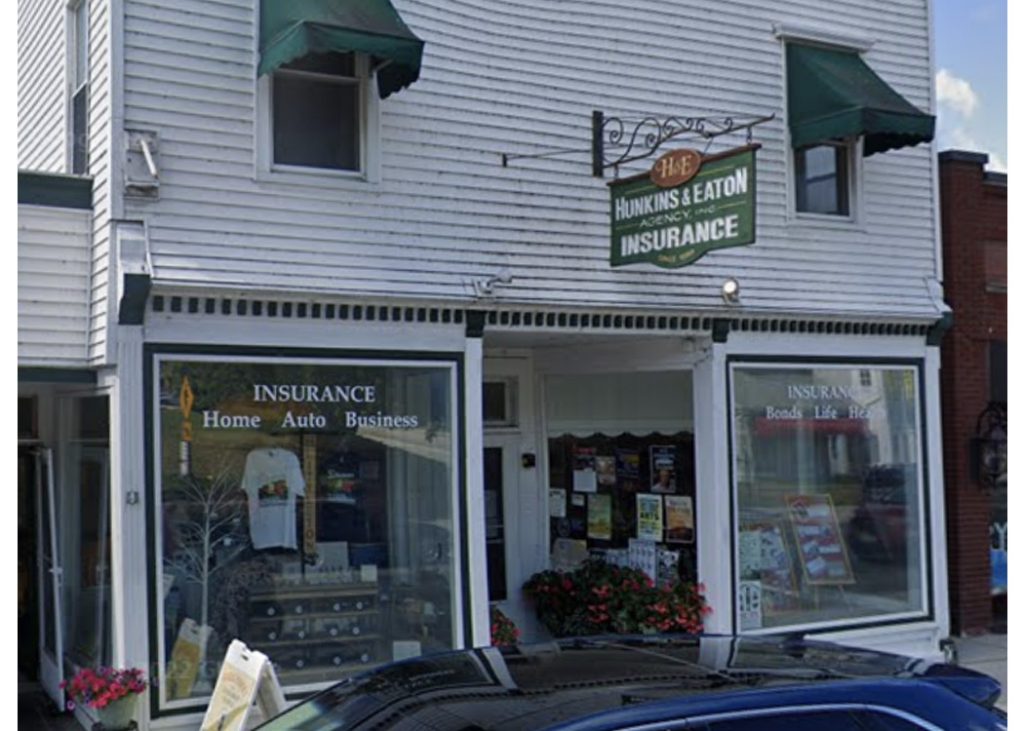 Hunkins & Eaton Insurance Agency, Inc.
Hunkins & Eaton Insurance Agency has served the greater Littleton, N.H. area since 1880. An independent, locally owned and operated insurance agency with offices in Littleton and Lisbon, N.H., we offer both personal and business lines of insurance.
The Agency is particularly proud of its designation for two years running (1998/99) on the national Independent Insurance Agents of America's "Best Practice" list. The Agency was second in New Hampshire to qualify for the honor based on benchmarks for outstanding customer services, growth, stability and financial management.
One of the company's greatest assets is its employees. With a history of long-tenured, professional customer service representatives and agents, Hunkins & Eaton Insurance Agency has succeeded on the basis of professionalism, trust and honesty.
As an independent agent, the firm can match customers' requirements with the appropriate and competitive insurance product. Hunkins & Eaton Insurance Agency represents several national and regional insurance companies.
The most competitive programs our insurance agency offers:
Automobile Insurance
Homeowners Insurance
Personal Umbrella
Condominium/renter's policies
Commercial Umbrella
Motorcycle and RV Insurance
Commercial Auto Insurance
Commercial Property Insurance
Commercial Liability Insurance
Business Owners Policies
Workers' Compensation Insurance
Hunkins and Eaton also offers many business and commercial packages, including business auto, business owners, workers compensation, commercial property and commercial general liability. We represent some of the nation's premier regional and national insurance companies, ensuring the optimum insurance solution for our clients' varied requirements.
Our offices in Littleton and Lisbon are staffed with knowledgeable and experienced agents who understand your needs and are ready to answer your questions and provide solutions.
Contact Information
93 Main Street, Littleton, NH, USA