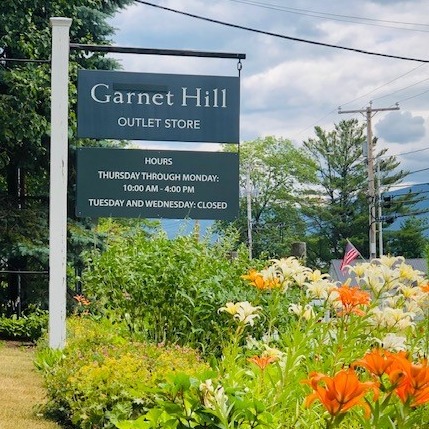 Garnet Hill Outlet Store
SOURCED FROM NATURE. QUALITY IN EVERY STITCH. SINCE 1976.

We're your destination for enduring product
Love a bargain? Our outlet store is brimming with overstocked and discontinued deals on women's fashion, bedding, home decor, kids' clothing, shoes, boots, and accessories — at savings up to 70%.
You'll see the Outlet Store sign at our Corporate Headquarters. There is limited parking beside the building and plenty more across the street.
To see the latest events and specials, please visit the store's Facebook page.
Monday:
10:00 AM - 4:00 PM
Thursday:
10:00 AM - 4:00 PM
Friday:
10:00 AM - 4:00 PM
Saturday:
10:00 AM - 4:00 PM
Sunday:
10:00 AM - 4:00 PM
Contact Information
231 Main Street, Lower level, Franconia, NH, USA