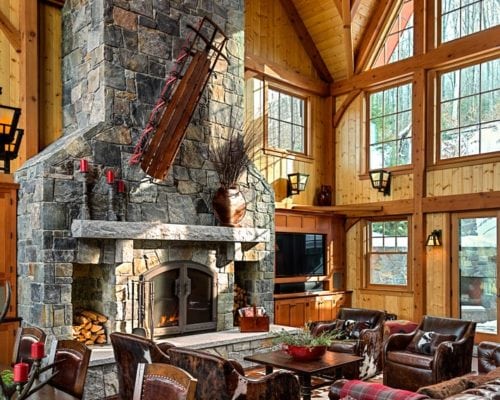 C. Randolph Trainor Interiors, LLC
Looking for the perfect chair or sofa, the right height lamp or an area rug with the right colors? Perhaps you know you need new window treatments, but have no idea what style or fabric to select? We are a full service interior design firm that provides both advice and the furnishings to make your home beautiful. From dressing one window to furnishing your entire home, we use our large network of vendors to find the perfect solution for your needs. Stop by our studio at The Village House in Franconia. We are open by appointment or by chance.
When you choose to work with C. Randolph Trainor Interiors, you opt for a company known for its quality work, healthy materials and an easy, worry-free process. Whether you are renovating a room or building a new structure, Randy Trainor will help you to negotiate the project's many complexities and avoid costly situations such as poor workmanship that needs to be fixed, materials that are not well-suited to the weather, or missed deadlines.
Randy Trainor, owner of C. Randolph Trainor, LLC, is an award-winning interior designer who has been helping clients nationwide for over 30 years. Her work has been featured in hard cover interior design books as well as a variety of periodicals. Randy is an Allied Member of the American Society of Interior Designers and holds the GREENleader certification from the Sustainable Furnishings Council.
Randy has a B.A. in Art History, with a concentration in Architectural History. She has taught numerous classes to other design professionals, including a course delineating the process of working with a design team of architect, builder and interior designer to take a project from the blueprint stage through to completion. She is also a popular lecturer. Several times a year, she delivers talks on topics as varied as current design trends, or how to incorporate sustainable design into one's home decor.
For the past 30 years, Randy and her husband have lived in New Hampshire, where they have raised three children. When not working, the family can be found on the ski slopes or on the golf course.
Contact Information
651 Main Street, Franconia, NH, USA