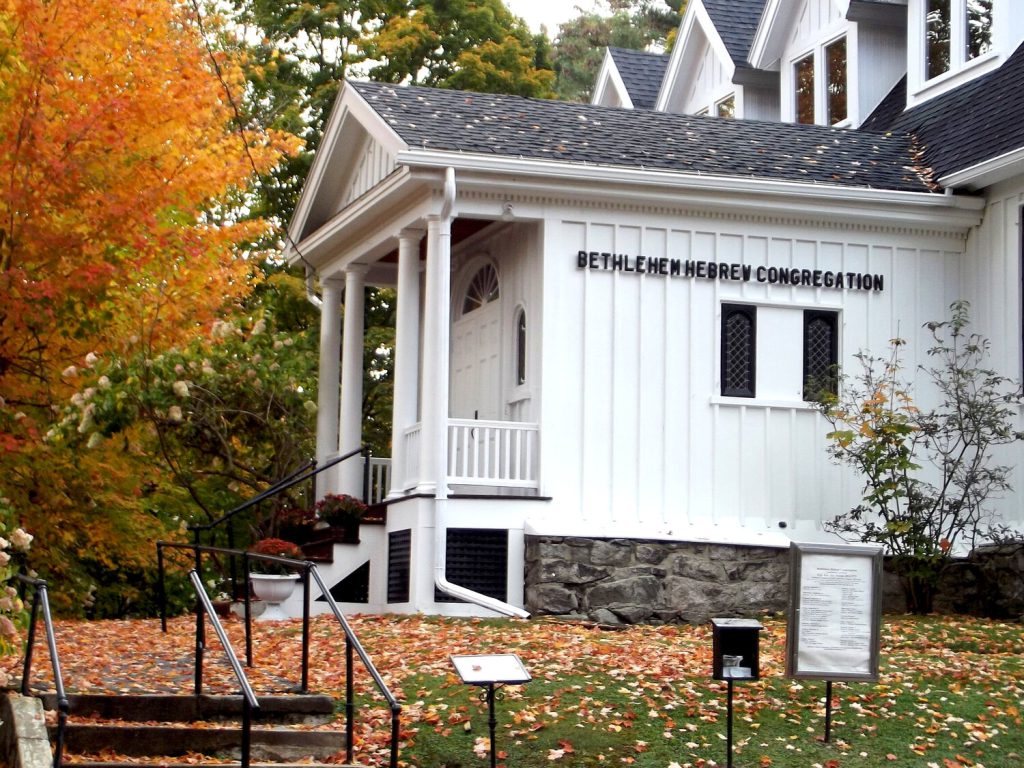 Bethlehem Hebrew Congregation
Since 1920, the Bethlehem Hebrew Congregation (BHC) has served the religious, social, cultural and educational needs of New Hampshire's North Country residents year round as well as seasonal residents and occasional visitors. Its historical building, dating back to the 1880s, is a landmark of American Jewish history, and it has been lovingly maintained and restored through the generosity of both residents and visitors. This synagogue, the only operating synagogue in North Country, is open full time from May through foliage season and for special events during the winter months.
Bethlehem Hebrew Congregation began in a store front on Main Street early in the 20th century.  The congregation bought and renovated the Episcopal Church on Strawberry Hill Road in the 1920s and began holding worship services there in the summer of 1928. In the 1990s the renovation of the synagogue building was one of the major undertakings of BHC under the initiative and management of President Margery 'Moocho' Salomon, the first woman to head the BHC Board of Trustees.
Since that time,  BHC has continuously held Shabbat, holiday, and High Holy Day services, celebrations of life cycle events, and youth and adult programs. Since 2014, BHC has been the proud sponsor of the Building Community Through the Arts initiative that presents the White Mountain Jewish Film Festival, Sounds in the Sanctuary Classical Concert Series, and Books of Jewish Interest summer programs. All programs and services are open to the community and visitors.
Contact Information
39 Strawberry Hill Rd, Bethlehem, New Hampshire, USA