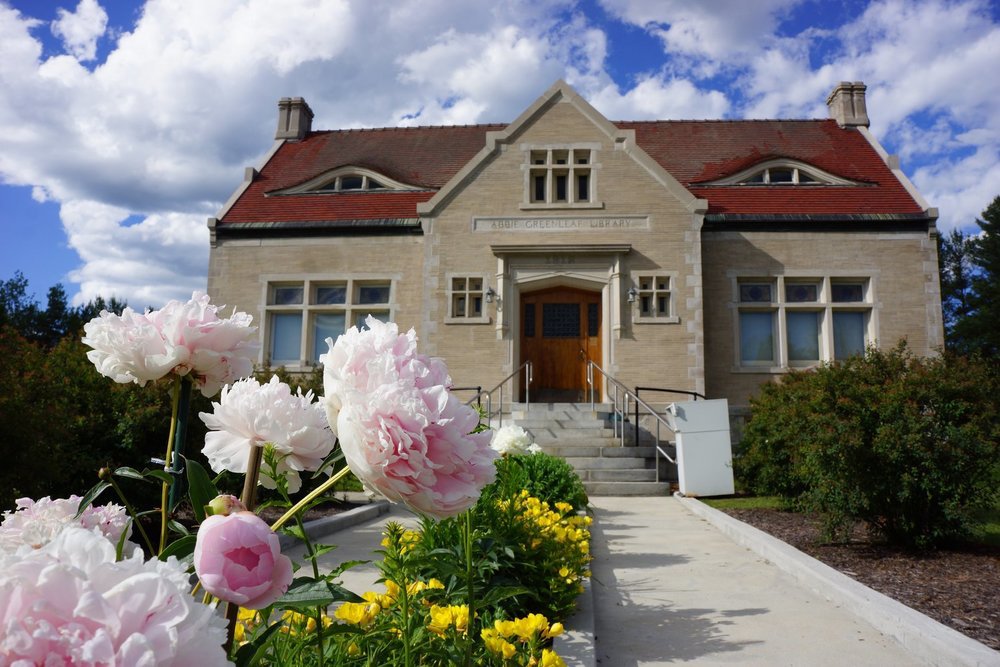 Abbie Greenleaf Library
As it has always been, the mission of Abbie Greenleaf Library is to provide to all people regardless of race, income, gender, sexual orientation or immigration status, library materials and services which fulfill the educational, informational, cultural and recreational needs of the community in an atmosphere that is welcoming, respectful and professional.
Open:
Mon & Wed: 1-5:30pm / Tues & Thur: 10am-1pm / Fri: 12-3pm / Sat: 10am-1pm
Check out the latest library news here.
Search the catalog here.
Summer Activities
* Summer Reading – Kids! Visit the library to receive a reading count sheet and start your summer reading now! For every 3 books you read you get to choose a free book to keep!
* Adventure backpacks for kids – Nature exploration backpacks can be borrowed like a book!
* Giant Games – Games found on the libaray lawn
* Story Time – Tues at 11am starting June
Contact Information
439 Main Street, Franconia, Grafton County, New Hampshire, 03580, United States