Things to Do
About Our Region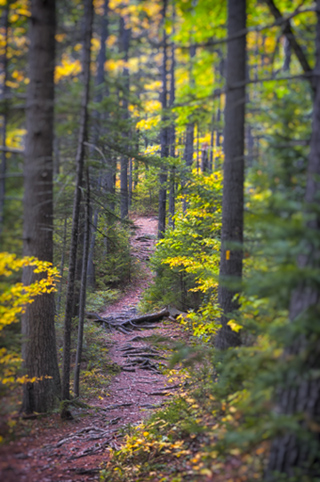 The White Mountains Region is renowned for its natural splendor, cultural richness, historical charm and stimulating recreation. Capture the best of it and make your vacation, weekend or extended stay memorable. Year round outdoor adventures for any age and level of experience will delight and challenge you in Franconia Notch State Park and the entire White Mountain National Forest loop. Enjoy a burgeoning list of activities with equipment as simple as a camera or as challenging as a kayak.
Deep powdered slopes give way to renewed flora that beckons bear cubs and other wildlife to take turns grubbing and grazing before the onslaught of those seeking the exhilarating rush of downhill biking.
Scenic drives are mandatory. Be sure to stop along the way to view or do the White Mountain Attractions created by nature or highly skilled manual labor to amaze and entertain you. There are plenty of places to indulge your passion for history and legacies, cultural arts and treasures that only need a ticket, but are more often free.
50,000 years ago, ice ages carved out notches, hollowed out lakes and gorges, abraded cliffs and created iconic artifacts and glaciations that have sustained unparalleled recreational pursuits and opportunities for over 350 years. Landforms continue to evolve as rain triggers landslides, frost fractures rocks and rivers erode valleys. The North Country landscape remains a work in progress- reason enough to come back often and do it all again! Bring your camera or easel and capture the nuances of change.
---
Great Outdoors

People flock to the Western White Mountains all year to enjoy our trees decorated in winter's snow and creature hiding places, the sap buckets and bursting leaf buds in spring, summer's shading spread of lush, rain-fed greenery and the brilliant reds and golds of autumn. The forests of the Whites provide a habitat for wildlife ranging from spotted salamanders to black bear and moose, with no fewer than 184 species of birds to boot.

Flora displays alter with the seasons; some in over abundance in fields while other rare species exist in protected areas for generations of enjoyment. Match this beauty with the full spectrum of spectacular landscape, terrain and mountain cliffs and you have an idyllic setting for a vast choice of recreational opportunities, leisure activities for quiet get-a-ways, and the daring challenge of multi-level sporting areas. Count the ways to enjoy the rush and thrill of the great outdoors in the Franconia Notch Region. Hike it, bike it, swim it, drive it, ski it, whatever the foot board of choice. Discover it, capture it, stay here and love it. Our outdoors encompasses miles and heights filled with magnificent waterfalls, lakes and streams, boulders and rock formations- all formed thousands of years ago during the Ice Ages. Nature is full of fascinating stories that attract attention at a young age and keep us amazed throughout our entire lives. The need to understand, participate and enjoy will draw you back to its generous beauty every season for any reason, again and again.

Arts & Entertainment

Since 1805, nothing has inspired as much artistic endeavor and entertainment than the Old Man of the Mountain. Since the great stone face fell from it's natural home, poets, writers, artists, and visitors alike continue to draw on renewed inspiration from the White Mountains of New Hampshire. Today's vast array of artistic mediums, musicians, performers, promoters and even sponsors, provide entertainment to celebrate and define the quality of life that is found in the grand Franconia Notch region. Many well-known entertainers and professional musicians started their careers in this inspiring region and return to honor their roots. Our community theaters and those of the performing arts, draw visitors to concerts and performances in historic meeting houses, opera houses and town halls. Many lovers of art and entertainment have restored abandoned historical structures to provide entertainment venues to honor the past and assure the future by providing showcases for North Country entertainment and art.

Lodges and resorts maintain year round schedules of entertainment activities for guests and visitors, and often, if not regularly, are hosts to local organizations and communities for charitable and philanthropic causes that draw the best from the entertainment centers of New York and Boston. Local talents and returning veteran's of various entertainment circuits fill the gazebos, town parks and main street plazas from late spring through fall and "pack them in" from the corners and stages of several tavern lounges and restaurants all year round. The last up-to-date and modern movie house with leisure seats, popcorn buckets and cotton candy for kids is found only on the Main Street of Littleton. From Chamber music to folk bands, poetry readings to stand-up comics, live theatre to movies, or dance bands to concerts- there is entertainment for every age and enjoyment in the western White Mountains. Check our calendar of events and plan your visit or vacation to savor the best of it all.

Itineraries

The Franconia Region is unsurpassed as the threshold to scenic drives and day trips in Northern New Hampshire. Situated in the Western valley from the top of Franconia Notch State Park, all the scenic routes and roads form loops in every direction. It is no coincidence that this location is just East of the signature geographical jutting chin as New Hampshire narrows her shape from this point upward to Canada along the Connecticut River that defines the state line with her sister state, Vermont. After all, it was here that natural glaciation formed the Old Man of the Mountain that jutted out over Franconia Notch symbolizing the ruggedness of the people that settled here. Over 400 years ago, these scenic loops were paths of necessity and survival for early explorers and settlers who followed the surreptitious trails of native American Indians – the first people to find and protect the traverses around and through the great expanse of forests, mountains and cliffs.

Through the years, the Franconia Region has become a mecca for four season recreation and has developed wonderfully diverse and welcoming hospitality venues so folks world-wide can enjoy the experiences and adventures. The diversity of this hospitality beckons to an equally diverse market of visitors, guests and vacationers. Whatever you choose, exploring the roads and byways that radiate from the Franconia Region will lead you to the land of legacies, history and grandeur- discover for yourself! Lose yourself in the splendor of every season. The sun shines brighter, the rain smells fresher, the fall colors are more vibrant, and snowy roads are better maintained- because we know you want to take that winter scenic drive on any road "less traveled". You can lose yourself in the adventure, but you can never get lost; East, West, North or South. Follow any loop and you'll be back in the Franconia Region at your favorite destination before dinner.
---
Our Seasons
Summer Activities

Summer is one of the most beautiful and pleasant seasons in Franconia Notch and in all of the White Mountains of New Hampshire! Floral displays are in abundance in the fields while other rare species exist in protected areas for generations of enjoyment. Match this beauty with the full spectrum of spectacular landscape, terrain and mountain cliffs and you have an idyllic setting for a vast choice of recreational opportunities, leisure activities for quiet get-a-ways, and the daring challenge of multi-level sporting areas. Count the ways to enjoy the rush and thrill of the Summertime in the Franconia Notch Region. Hike it, bike it, swim it, drive it, whatever the foot board of choice. Discover it, capture it, stay here and love it. Our outdoors encompasses miles and heights filled with magnificent waterfalls, lakes and streams, boulders and rock formations- all formed thousands of years ago during the Ice Ages.

Hiking ( read more )
The White Mountains of New Hampshire is a hiker's paradise. This region of northern New England attracts tens of thousands of hikers every year. The Presidential Range offers hundreds of miles of remote trails, mountain tops and scenic splendor. Below you will find just a sampling of the dozens of hiking trails available to hikers of all levels of experience and expertise. Steeped in more than 100 years of tradition, the AMC's network of mountain huts provides a unique backcountry adventure for novice and experienced hikers alike. Each hut is a day's hike apart along the Appalachian Trail in New Hampshire's White Mountains. AMC Huts offer mountain hospitality in spectacular locations above treeline or near mountain lakes or waterfalls. A great destination for families, AMC Huts offer a range of "big mountain" adventures and activities for kids of all ages, whether it's your child's first hike or a summer challenge for your teen.

Biking ( read more )
Vacationers can head out to explore the beautiful back roads of the White Mountains or travel the rural routes throughout Franconia, Easton and Sugar Hill and beyond. Several bike clubs are indigenous to this area and will often assist visitors and vacationers over well-established bike routes, or share more leisurely cycling paths with families. Several miles of bike paths run throughout Franconia Notch State Park. Rentals and maps are available at Franconia Sport Shop or at Cannon Mountain. Biking maps of New Hampshire, published by NH Department of Transportation, are available at the Franconia Notch Chamber of Commerce Welcome Center

Boating & Fishing ( read more )
Franconia Notch State Park offers all you need for your boating and fishing pleasures. Boat rentals are available at Echo Lake Beach, Memorial Day through Labor Day. Echo Lake and Profile Lake are super fishing spots. Visitors can also explore our many rivers and streams throughout the area. A NH State Fishing License is required. However, there are no vendors in the area. Fishing licenses are available on-line here directly from the New Hampshire Fish and Game Department. Licenses may be obtained for the season or 1-day for NH residents. Non-residents may obtain a 1-day, 3-day or 7-day license as well as a full season. You may boat or canoe at all fishing places.

Covered Bridges ( read more )
Within an hour's drive in any direction, there are more than a dozen historic covered bridges ; many that maintain daily traffic and routes from one side of villages to another. Scenic, as well as historic; drives through or stopping for pictures, one is easily reminded of the importance of these to the history and culture of New Hampshire. Truss designs vary. Many bridges in the White Mountains utilize Paddleford trusses, which were originated by Peter Paddleford of Littleton. Each covered bridge is unique and holds many special and scenic features. Bath, New Hampshire is known as the "Covered Bridge Capital" of New England, and quite possibly of the country. Bath is a small village with a population of only 790 residents, but tiny as Bath is, they can brag about 3 very special covered bridges in their village.

Golf ( read more )
There are several golf courses open to the public within 25 minutes driving time from Franconia. Your Innkeeper or the Welcome Center on Main Street in Franconia can help you with specific information.

Horseback Riding ( read more )
Once the best mode of travel and livelihood companion of the hard-as-granite early settlers, horses remains popular in rustic Northwestern New Hampshire as work horses on farms and forests, but more so for recreation and sporting. Horseback riding is an easily attained skill for enhancing vacation adventures, offering occasions to explore the great outdoors from a very different better vantage point with another creature- naturally.

Kayaking & Canoeing ( read more )
This region offers a wide variety of lakes and rivers for kayaking and canoeing opportunities. Many places offer rentals of both including availability at Echo Lake. Kayaking guided tours are available at the following site.

Nature Activities
Bird watching virtually everywhere. Wildflowers grow alongside most highways and back roads. Moose generally sleep during the day so your chances of spotting one are usually early morning and early evening. They do wander around at night so be very careful when driving after dark. If you see a moose while driving, be prepared to break- it could save your life.

Rock Climbing ( read more )
Experienced rock climbers are challenged by the 1000′ vertical cliffs on Cannon Mt and lesser outcroppings in Franconia Notch such as Artist's Bluff, Eagle Cliff and Indian Head. No one should attempt any technical climbing unless under the instruction of a climbing school or with an experienced guide. Climbers must register before and after their climbs at the trailhead parking lot by the south end of Profile Lake. There is an excellent guidebook for mountaineers by Ed Webster called "Rock Climbs in the White Mtns".

Swimming ( read more )
Refreshing dips in mountain lakes and streams, to well safe-guarded beaches in Franconia Notch State Park. Even the "ole" swimming holes that made childhood memories. One caution for avid vacationers and water adventurers- cold water streams are to be admired and photographed, but unsafe for swimming due to the nature and unpredictability of the currents in these streams.

Tennis ( read more )
Tennis aficionados can find courts in our area for quick matches or just enjoying the exercise outdoors or inside – great rainy day way to enjoy your vacation.

Waterfalls ( read more )
Waterfalls provide arresting displays of nature's power during spring run-offs, are a welcome retreat on a hot summer day, radiate fall's colors in autumn, and reflect incredible frozen beauty in winter. There are over 100 waterfalls in the White Mountains, and more in the nearby Lakes Region. Some, like Silver and Flume Cascades are easily seen from the road, while others require a hike. The waterfalls mentioned below were chosen for their beauty and accessibility. Whichever waterfalls you choose to explore, please remember to wear sturdy, flat, rubber-soled walking shoes and take care during your explorations. Rocks and water make for slippery, and sometimes even dangerous going. Swim only where allowed and never drink the water. Help keep these special places beautiful by taking out everything you brought in, especially if you picnic. Always stay on marked trails and respect private property so that we can all continue to enjoy these remarkable falls for many years to come.

Winter Activities

Winter is an exhilarating time to be in the Franconia Notch Region- the perfect home base for all types of winter sports and activities. Skiing, the official sport of New Hampshire, offers one of the best way to enjoy winter. Alpine and cross country skiing share the slopes with snow boarders and twenty-first century snow toys that provide a whole new way to play. Snowtubing, a new twist on sliding, makes snow time fun time for all ages. Vacation lodges and inns have been known to break out toboggans and sleds, well worn by generations of use, on close-by hillsides for guests. Seasoned hunters, trackers and guides still strap on hand crafted snowshoes well shellaced with age, though recreational snowshoeing has made a comeback, thanks in part to the introduction of lighter, smaller snowshoes. Winter climbing and hiking enable enthusiasts to see a side of Franconia Notch and the rest of the Whites few know. Snowmobilers ride some of the finest, most picturesque and extensive snowmobiling trails in the East that provide round trips to border states and Canada in a day. Bobhouses,the traditional haunts for ice fishing, dot frozen lakes; skaters etch icy outlines on rinks, ponds and indoor arenas while others take stick in hand and head to a pickup game of hockey. Winter brings the old-fashioned pleasure of a sleigh or wagon ride. Lots of snow and water brings out the artistry in kids and adults alike. Winter in Franconia Notch means snowmen (and snow families) in backyards while creative snow sculptures are judged and celebrated at winter carnivals and festivals throughout the season for any reason. It's snow- and generations of kids have analyzed the fine art of the perfect snowball, only to be bested in a fun game of exchanges from the cover of well constructed snow forts and walls. And for some, when it comes to winter activities, you can't beat apres ski and cozy firesides.

Alpine Skiing

Bretton Woods
99 Ski Area Road, Bretton Woods, NH 03575
Directions
(603)278-3320 / snow conditions: (603)278-3333

Visit Bretton Woods, New Hampshire's largest ski area with 464 acres of skiing and snowboarding on 62 trails and 35 glades and three terrain parks. Bretton Woods has been ranked #1 in the East for snow quality and #1 in New Hampshire overall.

Recognized by readers of SKI magazine for the Best Snow in the East, Bretton Woods remains a top choice for skiers and riders in New Hampshire. Whether you prefer carving the perfect turn on wide open cruisers, exploring miles of signature tree-dotted glades or finding secret powder stashes, Bretton Woods' three peaks offer plenty of opportunities for everyone from beginners to the most seasoned skiers and riders.

Bretton Woods features 97 trails & glades with 10 lifts. Summit Elevation is 3,100′. Base elevation is 1,600′. The vertical drop is 1,500′.
Annual snowfall averages 200+ inches, with snowmaking available on 92% of the trails.
Ski season length is early November through mid April – a typical year

Vertical drop – 1,500′
Total acreage – 464
Number of trails – 97
Number of lifts – 10
Snowmaking – 92%

---

Cannon Mountain Ski Area
Franconia Notch State Park
260 Tramway Drive, Franconia, NH 03580
I- 93 to Exit 34B & 34C
603-823-8800 / snow conditions: 603-823-7771
For ticket prices, dates, hours & additional information – cannonmt.com

Cannon Mountain Ski Area is a state-owned ski resort located in the White Mountains of New Hampshire in Franconia Notch State Park. It is one of the oldest in North America. Big-mountain skiing at a small-mountain price – annually voted one of the best overall values in the East. Features diverse terrain across two mountains and the highest ski area summit in NH at 4080′, including the popular Tuckerbrook Family Area for beginners and families.

Cannon Mountain features 95 trails & glades with 11 lifts. Summit Elevation is 4,080′ – the highest ski summit in NH! Mittersill summit is 3,650′.
Annual snowfall averages 160 inches, with snowmaking available on 191 acres.
Total trail mileage is 24 miles, with the longest run being 2.3 miles. Ski season length is late November through early/mid April – a typical year
Cannon features a retail shop in the Notchview Lodge and at the Tram Base, plus ski/snowbaord rental & service shop in the Peabody Lodge.

Vertical drop – 2,180′ – the longest vertical drop in NH!
Total acreage – 282
Number of trails – 95
Number of lifts – 11
Snowmaking – Cannon 91%, Mittersill 39%

---

Loon Mountain
60 Loon Mountain Rd. Lincoln, NH 03251
Directions
(800) 229-LOON / 603-745-8111 / snow conditions: 603-745-8100
For ticket prices, dates, hours & additional information – loonmtn.com

Loon Mountain is known for being an excellent family destination and provides visitors with an easily accessible mountain that contains spectacular scenery and abundant snowfall. Loon Mountain contains wide groomed trails, tree glades and steep moguls.

The village of Loon Mountain has a wide array of restaurants, accommodations and shops. The ski area offers multiple activities other than skiing and snowboarding including an ice castle, winter zip-line, cross country skiing, snow shoeing, snow tubing and an adventure center.

Loon Mountain features 61 trails & glades with 11 lifts. Summit Elevation is 3,050′. Base elevation is 950′. The vertical drop is 2,100′.
Annual snowfall averages 152 inches, with snowmaking available on 99% of the trails.
Total trail mileage is 28 miles, with the longest run being 2.5 miles. Ski season length is late November through early/mid April – a typical year

Vertical drop – 2,100′
Total acreage – 370
Number of trails – 61
Number of lifts – 11
Number of parks – 2
Snowmaking – 99%

---

Nordic Skiing

Bretton Woods Nordic Center
210 Mount Washington Hotel Road, Carroll, NH, 03575
(603)278-3322 / Snow conditions: (603)278-4414
Trail Maps
For ticket prices, dates, hours & additional information – brettonwoods.com/Winter_Sports/Nordic/Overview

One of the nation's top Nordic resorts featuring wide, scenic trails for classic and skate skiing, plus snowshoeing and 11km of dog-friendly trails. Ideal learn-to-ski terrain, plus loops for the distance of your choice. Join Alpine-skiing family and friends with unique lift-served High Country trails and mountainside log cabin, plus Fabyan Fields' groomed trails in a park-like setting adjacent to the alpine Base Lodge.

Across the grounds of the historic Mount Washington Resort and the White Mountain National Forest in New Hampshire, the Bretton Woods Nordic Center is one of the largest cross country ski areas on the East Coast. The 100 kilometer trail network crosses open fields, meanders through woods of spruce and fir, passes beaver ponds and mountain streams, and traverses open hardwood stands.

Come for classical and skate skiing as well as snowshoeing on trails prepared with our state-of-the-art grooming tools. Visit on-trail destinations including the warming yurt on Porcupine Trail and the lift-served Mount Stickney Cabin, and check out the center's upcoming races and events, including the annual Geschmossel, Mount Washington Cup and Bretton Woods Nordic Marathon!

Total KM – 100
Groomed KM – 100
Tracked KM – 100
Skate Groomed KM – 100
Snowshoe Terrain – 100

---

Franconia Village X-C Ski & Outdoor Recreation Center
1172 Easton Road, Franconia, NH 03580
(603)823-5542 / Trail conditions: (603)823-5542
Trail Map
For ticket prices, dates, hours & additional information – franconiainn.com/cross_country_ski_center.php

The Franconia Inn maintains a network of trails totaling over 65km. Most of the trails are single track in width, winding through the woods, over brooks and across meadows. We believe our single track trails create a very intimate feeling with the forest, unlike the larger double track commercial touring centers. Nestled in the heart of the White Mountains, offering unparalleled scenic vistas amid a variety of beginner-to-expert terrain. Featuring ski, snowshoe, and ice-skate rentals, horse-drawn sleigh rides, a lighted ice-skating rink, sledding and tubing hills, and an outdoor Jacuzzi.

Instructions, bag lunches (weekends) & rentals available.

Total KM – 65
Groomed KM – 65
Tracked KM – 65
Skate Groomed KM – 5
Snowshoe Terrain – 25

---

Loon Mountain Resort X-Country
60 Loon Mountain Road, Lincoln, NH, 03251
(603)745-8111 / (800)229-LOON / Snow conditions: (603)745-8100
Trail Map
For ticket prices, dates, hours & additional information – loonmtn.com/experience/winter-activities/adventure-center

Explore a serene network of nordic trails that parallel the Pemigewasset River and climb through through the forest along old logging roads.

Snowshoeing and cross-country skiing are great ways to explore Loon's variety of cross-country trails, and get some fresh air and exercise. Guided tours, rental equipment and instructions are available at the Adventure Center. Please Note: Cross-country skiing and snowshoeing are weather dependent. Please call ahead to confirm availability at (603)745-6281  ext. 5562.

Explore Loon's cross-country trail system at your own pace and leisure. A trail pass is required, and can be purchased at the Adventure Center. They can also provide you with cross-country or snowshoe rental equipment, too.

Total KM – 20
Groomed KM – 20
Tracked KM – 8
Skate Groomed KM – 20
Snowshoe Terrain – 20

---

The Rocks Estate
4 Christmas Lane, Bethlehem, NH 03574
(603)444-6228
For prices, dates, hours & additional information – therocks.org

Several trails loop through Bretzfelder Park, allowing quiet exploration of the property in all seasons:


Wildlife Habitat Trail – 1.5 miles/Easy – Meanders through woods and past the small pond.
Nature Trail – .4 miles/Moderate – Brings visitors to the pond and loops back to the parking area, with natural history interpretive signs along the way.
Pond Loop Trail – .75 miles/Easy
Ski Loop Trail – 1.5 miles – A perfect loop for cross-country skiing. Wanders past the pond and through the demonstration forest maintained and managed by the Forest Society.
Tree ID Trail – .12 miles/Easy – Leads visitors on a stroll of the Park, past markers sharing information about a dozen tree species growing here.

---

Ski Hearth Farm
392 Streeter Pond Road, Sugar Hill, NH, 03586
(603)823-5560
Trail Map
For ticket prices, dates, hours & additional information – skihearthfarm.com

Ski Hearth Farm, a historic New England destination located in the heart of the White Mountains, is sure to delight outdoor winter enthusiasts. The trails, designed by world-renowned trail designer John Morton, include over 25 km of groomed skate and classic trails for skiers of all levels. Explore over 13km of field and woodland trails on snowshoes. Enjoy breathtaking views of Lafayette Mt, Cannon Mt,

and Franconia Notch on sixteen-foot wide, two- way field and one-way woodland trails. Our newly constructed trails are optimized for low snow environments.

Refuel in their cozy nordic center with delectable farm to table food prepared on-site featuring their own farm grown vegetables. Their chefs cook with only the highest quality local organic ingredients available, adding a healthier twist to their mouthwatering menu.

Bring your best friend for the day. Ski Hearth has two dedicated dog-friendly trails, a woodland trail and a field trail. Keep your pet healthy and active throughout the winter season!

Total KM – 26
Groomed KM – 26
Tracked KM – 26
Skate Groomed KM – 26
Snowshoe Terrain – 13