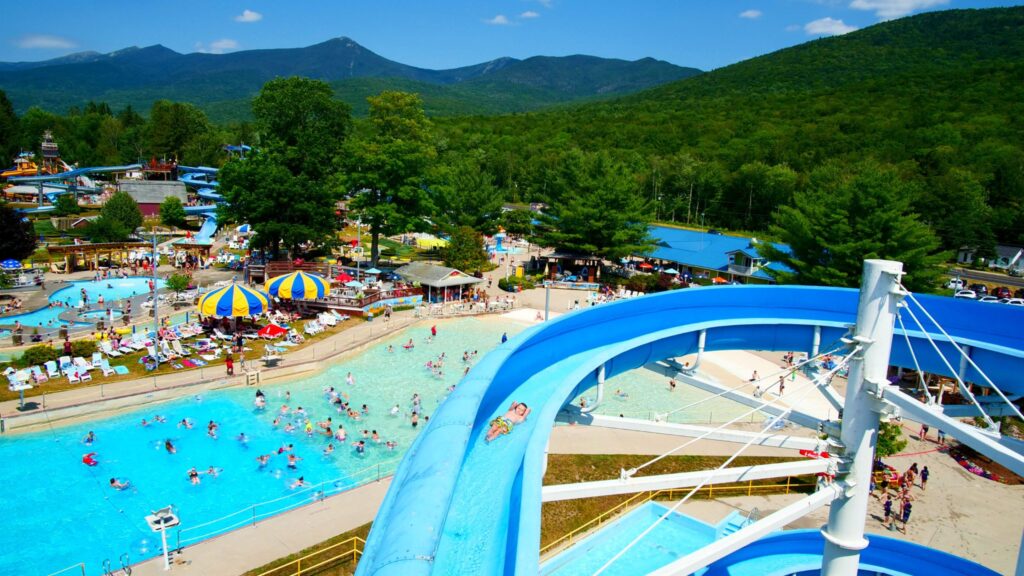 Whale's Tale Waterpark
The Whale's Tale Waterpark attractions have been thrilling customers in the White Mountains for more than 30 years. In partnership with our sister company, Alpine Adventures this group represents New Hampshire's Favorite Family Fun Destinations! Whale's Tale is one of the most award-winning waterparks in New England. We're the better choice for a day of family fun, from location to value, to attractions. We provide a better day from start to finish.
New England's Favorite Waterpark
Located in the Heart of the White Mountains Whale's Tale has been thrilling customers for nearly four decades. Better rides, better value, and more fun, come see why Whale's Tale is New England's favorite Waterpark.
Better
Whale's Tale Waterpark is the better choice. With industry-leading slides and attractions, we provide a legendary experience. Providing you with a better value allowing coolers, free parking, and easy scenic ride. We're the better choice!
Surf
Akua Beach is a premier venue appealing to all types of riders. We have the Premier Wave of the east, come see why professionals from around the globe join us at Whale's Tale for an awesome surfing experience. From beginners to professional riders, Akua Beach offers a rider experience unlike any other attraction. Due to it's skill based nature the rider constantly evolves the experience.
Trip Advisor Traveler's Choice - Top 25 Waterpark in the United States
Whale's Tale is one of the most award winning parks in the U.S. Read More
HOURS
Summer
6/24-8/27
Open 10am-5pm
General Admission: Online: $52 / Gate: $57
Fall
8/28-9/4
Open 10am-4pm
General Admission: Online: $46 / Gate: $50
BOOK IN ADVANCE AND SAVE!
In an effort to give you the best customer experience possible, we have chosen to limit our capacity this summer. Daily sell-out is likely. It is highly recommended that you make a reservation ahead of time and complete your waivers for a smooth check-in process.
Contact Information
Whale's Tale Waterpark, Daniel Webster Highway, Lincoln, Grafton County, New Hampshire, 03251, United States