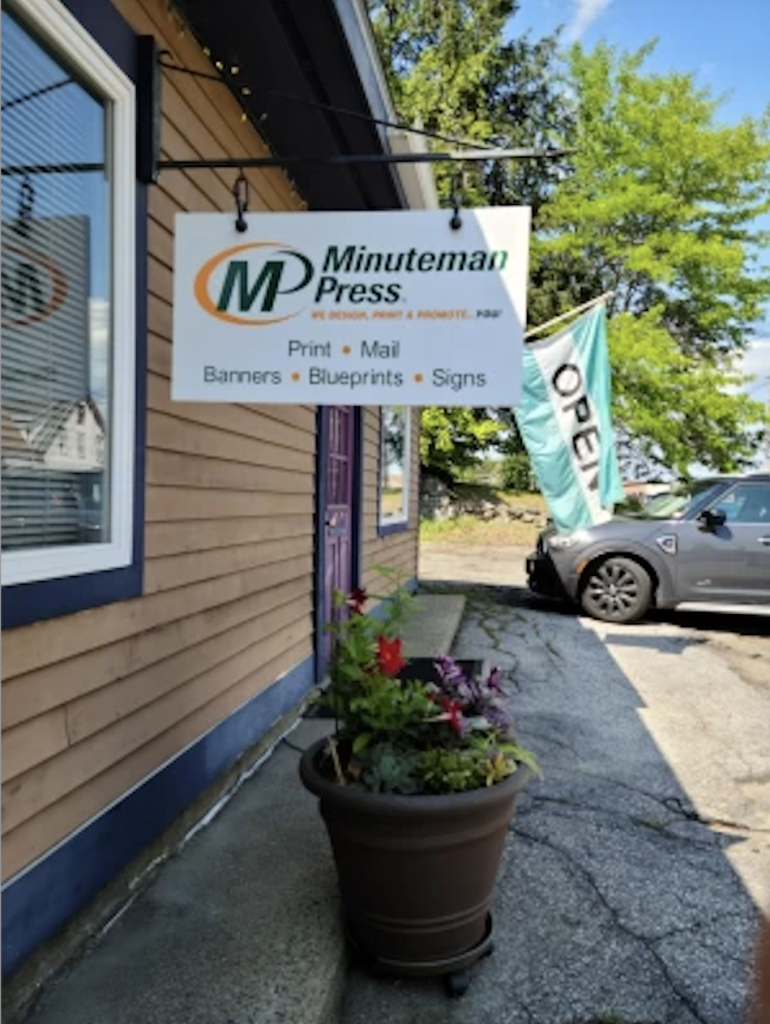 Minuteman Press of Plymouth
Printing Services in Plymouth, NH
When it comes to business communications services, we can do it all. With a complete range of products and services at your disposal, we can help you get your message out to customers, employees and vendors alike.
Using the latest printing and document management technology, we handle your projects from start to finish. Our energetic and experienced staff is dedicated to delivering what you need, when you need it.
If there is anything we can do to further improve your experience, please let us know. We are always looking for ways to better serve our customers.
Simple Business Builders
Our Simple Business Builders line of custom-printed products is designed to make your marketing decisions easier and more affordable.
This offering of our Best Selling Marketing Products at Exceptional Prices addresses the key pieces in marketing your business. As your Marketing Partner we can expand well beyond this core offering to help you create a marketing plan that exceeds your goals.
Hours
Mon: 9:00 - 5:00
Tue: 9:00 - 5:00
Wed: 9:00 - 5:00
Thu: 9:00 - 5:00
Fri: 9:00 - 5:00
Sat: Closed
Sun: Closed
Contact Information
44 Main Street, Plymouth, NH