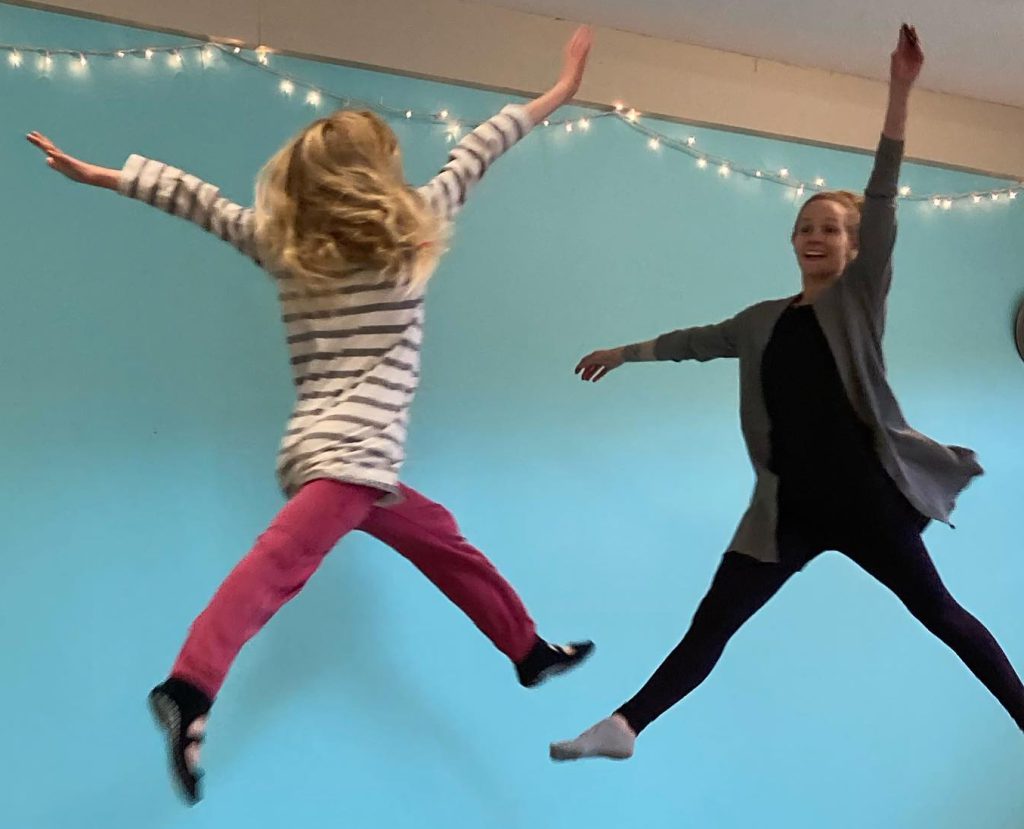 Marimo Dance Studio
We're a FUN dance studio here to encourage •self-expression •creativity •moving •making memories together.
Just move & have FUN!
Marimo Dance Studio (we pronounce it: MAIR-/i/-mo, marimo) is located in northern New Hampshire. Embracing the beauty that surrounds us, we started out dancing outside, allowing for plenty of fresh air, sunshine, and space to freely move around.
When the weather got colder and the days shorter, we moved into our indoor studio located on Main St. in Franconia, NH!
It's a FUN dance studio where you are free to be you. We're here to encourage self-expression, creativity, empowerment, movement, and making memories together.
These dance classes are designed to bring the fun, not the stress. We welcome you to mix and match as needed to fit your schedule.
Don't have a baby but the Baby Wearing day works better for you? You get what you put in with these moves and classes are kept small enough to help you get there. Let's create a schedule that will work for you.
Classes for adults & kids, yoga, private parties & after school programs.
Did you know we offer classes all year round?
Did you also know we now have passes for any classes with Angie? Yup, we do.
We like flexible schedules so...you can purchase a January-March Class Card for 12 classes*. Use it on ANY dance classes, for anyone you want during those months, just give us a heads up to save your spot - it's best to signup/reserve your spots in advance for the dates you know you want as space is limited.
*pending availability, we reserve the right to publicly cancel classes as needed. Not in junction with any other instructors' classes or special events. Classes expire at the end of March.
$150
You'll get a cute little punchcard and a free gift!
Creative Movement / Toddler Movement Classes / Dance Classes / Yoga  / Fitness Classes
Contact Information
334 Main St. Unit 2, Franconia, NH