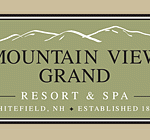 Website Mountain View Grand Resort & Spa
One of our core values is providing an exceptional environment for our team members. The Mountain View Grand Team personifies commitment to quality, we are the best at what we do! Join our high performance team where innovation and spirit are evident, initiative and results are rewarded.
JOIN OUR TEAM
Looking for a new career? Mountain View Grand is currently hiring full-time and part-time positions in all areas.
Our job is to provide a wonderful experience for our guests. This means that each proud team member is always highly motivated, skilled and gracious while at work. We are also glad to provide our team with a wide array of employment opportunities and numerous career courses in which to excel and grow. If you have any questions and would like to speak with someone directly, please call 603.837.0026 or email [email protected].
EMPLOYEE BENEFITS
The mountain View Grand Resort and Spa's concern for healthy, satisfied employees is demonstrated in a complete range of benefit options for our staff that include but not limited to;
Insurance Benefit package Medical, Dental, Vision, Life, Disability, Accident, & Critical Illness plans*
Free Life Insurance of $25K from HCH*
Tax-free Flex Spending Accounts for Medical Costs and Daycare Costs*
WellCard membership Up to 60% discounts on prescriptions, gym memberships, and more*
Competitive Paid Time Off of Vacation, Sick, Holiday Pay, and Personal Birthday*
Complimentary Staff Meals Daily
Competitive Wages with Cost-of-Living Adjustments and Annual Performance/Wage Reviews
Lodging Discounts at any HCH Property Employee $49/night, Friends & Family $89/night
Dining Discounts at any HCH Property of 50% off food for employee and guests
Spas, Golf Course, and Activities Discounts at any HCH Property
Fitness Center – $35.00/month
Retail Discounts at our Spa, Pro Shop and more
Temporary Relocation Housing*
Hospitality Discounts from the New England Inn & Resort Association and Historic Hotels of America
Industry Travel Discounts through Working Advantage (rental cars, event tickets, local activities, etc.)
Supportive Culture that is fun and motivating, with open-door policy work environment
Employee Recognition Program through 'Delight Dollars' appreciation and prizes
Employee Assistance Program including 24/7 confidential support and KOFE financial education
Accelerated Career Advancement Professional enrichment, continued learning, & PDP Training
*for eligibility, talk to our hotel recruiter for all the details