About
Franconia Notch Regional Chamber of Commerce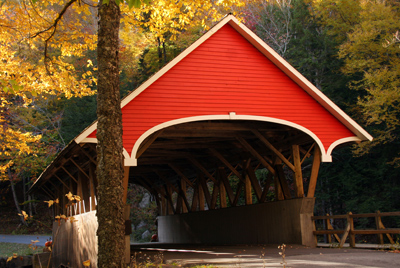 Franconia Notch Regional Chamber of Commerce, situated in New Hampshire's western White Mountains is a "Four Season One Destination" experience for guests and visitors coming to our region. Our membership is comprised of diverse hospitality venues from camping to destination resorts, natural and man-made attractions, recreation and adventure venues, arts and entertainment, real estate and vacation rentals, unique and New Hampshire made shopping, businesses, local services and professionals, museums, historic sites and organizations, health and wellness and other quality of life milieus. Our Board of Directors and its organizational structure is committed to the success of our members and entire business communities.
Located in one of the most famous and scenic areas in the State of New Hampshire only enhances the experience one has with the chamber and the area. Our membership consists of businesses, services, attractions, and individuals, who live and work in the historic and rural communities of Franconia, Easton, Sugar Hill, Bethlehem, Littleton, Lisbon, Bath, North Woodstock, Lincoln, Bretton Woods, Twin Mountain and Whitefield. We invite you to join the Franconia Notch Regional Chamber of Commerce in our mission to promote tourism and a quality of life enjoyed by all who live here, and envied by those who visit and travel in and around our western White Mountain Region.
Our Organizational Structure
The Franconia Notch Regional Chamber of Commerce has an active group of committees responsible for various aspects related to chamber endeavors. Each is open to ideas and suggestions and welcomes new members. If you are a member in good standing and interested in serving on a committee, please contact us at 603-823-5661 or email [email protected].
All committees work in tandem to establish budgets, provide better benefits to our members and to promote our region as set forth in our mission and purpose.
Marketing – This committee is responsible for the chamber's promotional materials, media, our website, social media and advertising. .
Events – This committee is responsible for developing special events and fund raising initiatives that will provide entertainment, recreation, or themes that will attract people to our area, provide marketing opportunities for our members, and provide a source of income to support our marketing initiatives and budget. The Events committee provides community service and The committee is responsible for recruiting and developing a production team for each event.
Finance – This committee is the heart of the chamber. Teamwork with all committees is necessary to determine an operating budget that sustains the organization while meeting its mission and purpose according to its bylaws and federal status as a 501C-6 non-profit organization.
Membership – This committee is responsible for developing membership policies, dues structure analysis, membership application, and determining more and better benefits for chamber members. The committee sets policies and recommendations for recruitment and retention to the board and its organization.